Well I can't think of what else to title this or where else to put it.
For Christmas/Yule/Easter this year a certain Dungeon Maid, who just happens to be the Girlfriend of a certain Goblin Master got him a rather unique and fitting gift.
An costume of his favorite Knightmare Character assembled from different sources.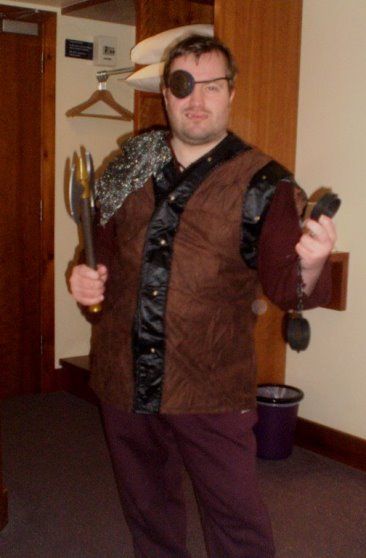 I of course repaid her in the appropriate manner
Told you guys I'd get the Irons on someone eventually >:-] >:-] >:-]
HEHEHEHEHEHEHE....LOVELY
Just for context of that second picture originally Roz was going to be wearing the Gretel costume she's making for herself....however not enough of it had arrived/been sourced by the time I got down this last time to pick up my costume and to partake in this photo shoot



So we just shot it with her in her ordinary everyday clothes.
---
I still find that second photo absolutely hilarious.
"you should be able to hear from my voice that I'm terribly pretty, now DO you think I'm pretty?"
---