In the final part of Tim Child's official history of Knightmare, he reveals why the show came to an end.
---
Because there has been much speculation on Knightmare's demise, a proper explanation is long overdue.
But before all the conspiracy theories are laid to rest, I can tell you that none of the stated reasons, or given explanations, carries the truth.
Instead, a number of circumstances conspired to halt the game. Some were contrived; others were merely cock-ups.
The first circumstance came earlier in 1992, when Knightmare narrowly failed to win the Royal Television Society's award for best children's programme. The award went to a BBC programme (as usual), in a decision the Sunday Times TV critic described as 'a travesty'.
It would have been a very rare win for ITV and Knightmare would have preserved for at least three seasons after such a triumph.
Viewing age in decline
In the absence of such a win, the rest is down to history. The first page was turned later in 1992 with the appointment of a controller of ITV children's programmes to replace the committee system used since the 1960s.
That controller was Dawn Airey, a sharp young scheduler from Central TV with almost no programme-making experience. As a producer, I viewed Dawn's appointment with suspicion, but our first meeting was to change that.
Even then, Dawn had precise views on which direction she needed to take and the sort of programmes she was looking for. She was abrim with confidence and had no fear about taking decisions.
Dawn's scheduling background (a scheduler plans the best schedule and picks and places TV programmes accordingly) would place the emphasis on research-led decisions.
Although Dawn was an admirer of Knightmare and deemed it a quality children's programme, current research into the demography of children's viewing painted a dismal picture.
In 1985, when I devised Knightmare, current demography (breakdown by age and other factors) of children's ITV viewing spread from 6-15. By 1994, it was predicted to be 6-10. Older children, adolescents and adults could watch, but their viewing figure contributions were regarded as insignificant (even ignored).
Dawn believed (as did Anna Home at the BBC) that the games-playing audience (9 upwards) was migrating from TV to video games or niche market satellite, and that their departure represented a battle already lost. Thought-provoking interactive products like Knightmare might win awards but could not reverse that trend.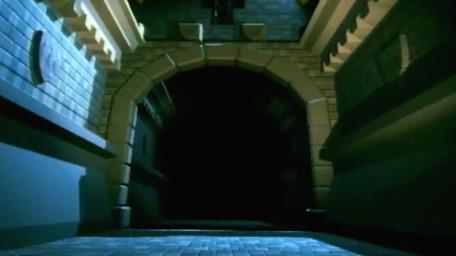 Knightmare secures eighth series
After two meetings in which I fought the Knightmare corner as best I could, Dawn came to a decision which blended caution with risk.
Knightmare would have an eighth season, albeit at a shorter programme run, to be transmitted back-to-back in the autumn schedules against its new stable-mate (and potential successor), Virtually Impossible.
The latter, Broadsword's new show, was to be a VR-based action gameshow rather than an adventure game. It was a deliberate parody of the computer-game genre and aimed at the new lower-age CITV audience.
It was never intended to rival or replace Knightmare; it merely addressed the demographic realities that Dawn was stressing. To have addressed them with Knightmare would have involved dumbing-down to the extent that the show would have been reduced to a travesty of its previous existence.
Politics damages Knightmare's chances
A few months after this decision, Dawn Airey left her post to take up promotion as Head of Entertainment Programmes at Channel 4. She was going places and would not stay to see the results of her decision. Dawn's surprise replacement could not have been more different.
Vanessa Chapman had been a regional children's show producer at London Weekend TV. Now she was catapulted into the biggest job in UK children's TV (apart from Anna Home).
Among her first tasks was to sit down and negotiate with MAI Broadcasting's Chief of Children's Programming, Janie Grace.
MAI now owned Anglia TV, so Janie now represented Knightmare's interests. Janie, an experienced senior producer in children's programming, had been one of the favourites to replace Dawn Airey. It was a strained situation for both ladies, and not one likely to favour Knightmare or Virtually Impossible.
The two new series were duly transmitted that autumn, with the results very much as I would have predicted. Knightmare held up well in the viewing figures, despite the migrating older audience, but Virtually Impossible made a shaky start.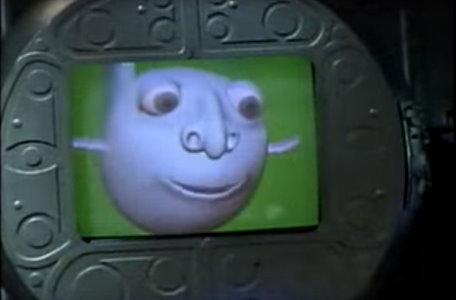 This was mainly because it disappointed the loyal Knightmare fans who balked at having their sixteen-week dungeon-fest reduced to ten and deserted CITV in protest. In ratings terms, the old adventure game beat the new gameshow.
There were also production problems with VI, which related to the late delivery of its state-of-the-art virtual game software. This meant the point-scoring system for measuring the performance of teams had to be added in during post-production.
Knightmare or Virtually Impossible?
Early in 1995, I attended a series of meetings - sometimes with Vanessa Chapman, sometimes with Janie Grace, sometimes with both.
The climax of these negotiations was that I was asked to nominate which of the two programmes Broadsword would continue to produce in 1995. The caveat was that whatever happened, Knightmare would end after one more series (series 9).
Faced with this dilemma, I nominated Virtually Impossible. The reasons were not straightforward. Virtually Impossible had launched weakly because circumstances had frustrated its high technical ambition. I was not fond of it, but I was convinced that it was a potential winner in the new lower-aged group CITV environment.
Secondly, I was already aware that Knightmare needed to go full Virtual Reality if its status as a leading-edge adventure game system was to continue. I also knew that affordable high-fidelity VR was not ready to do the business for us in 1995, and so 'resting' the programme provided a realistic, if unattractive solution.
In the event, circumstances denied both programmes. The editorial negotiations needed to re-launch Virtually Impossible put a further strain on the already difficult relationship between Vanessa and Janie, and these negotiations eventually broke down. Neither programme was re-commissioned.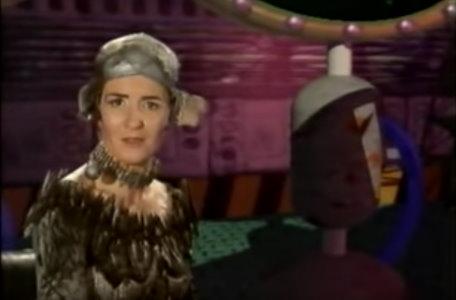 There was a brief flurry of meetings with Children's BBC during 1995 that could have seen Knightmare cross to the public broadcast sector, but these fell through because of a variety of issues, including copyright problems.
To get around these, a format re-write entitled The Sword and The Sorcerer was produced. But BBC programme research was also pointing at the prospect of less viewers and a younger audience. There was much negotiation, much enthusiasm, but no commission.
Lost, but not forgotten
At Broadsword, we had suffered a further blow. After three series, Timebusters was brought to an end by Children's BBC. Suddenly, Broadsword had nothing in production and no production income from television.
To buy time and to pay salaries, we turned our attention and our energies to our spin-off creation, Televirtual, which is today one of the UK's most successful entertainment technology companies. It is because of that success that Broadsword survives as a potential force for production.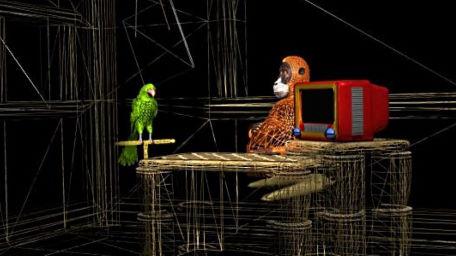 Today we all stand on the threshold of a new era for content creation. It's going to be at the heart of a 21st-century society dominated by smart technology and dissolving boundaries between the computer game and the TV gameshow, and between 20th-century-born broadband media such as television and compression-fed modern distributive media like the internet.
We will undoubtedly cross those boundaries as Virtual Humans or Avatars and reach new heights of gaming in competition with each other or with intelligent agents.
Ironically, it is a time that is absolutely made for Knightmare, a gaming system that is now acknowledged as ahead of its time.
So, will that time come again? Who can ever really tell?
I am certainly not ruling it out, and I would like to thank you all for caring about its prospects as much as I do. So, remember - in life, as in the greater game, one rule stands pre-eminent:
The only way is onward. There is no turning back.
---
The above was written for us in 1999 by Tim Child, the creator of Knightmare.
Since then, we've seen the following:
Repeats on Challenge? and ITV!
Documentaries (BBC, Channel 4, RedBull)
A Knightmare VR pilot in 2004
A new, one-off Knightmare episode in 2013
A Knightmare Convention in 2014
A stage adaptation, Knightmare Live (2014-present).
It's all documented here on Knightmare.com.