On every level in Series 4, dungeoneers had to face the true-or-false questions of a weeping door to lower the drawbridge.
---
Series | 4
Level | 1, 2, 3
Location | Leeds Castle, Kent
Weeping doors were spellbound creatures that could only be opened by truth. Teams faced one in every level - Doorkis (Level 1), Dooris (Level 2) and Dooreen (Level 3).
These doors provided general knowledge testing by asking three true-or-false questions.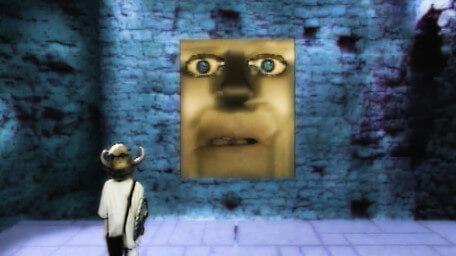 On each encounter, the dungeoneer had to announce a 'calling' to invite the questions. Pickle provides this to each team in Level 1. They have to remember it for later encounters.
It is thought that teams needed one correct answer to proceed in Level 1, two to proceed in Level 2, and all three to proceed in Level 3. Success would lower the drawbridge for the players.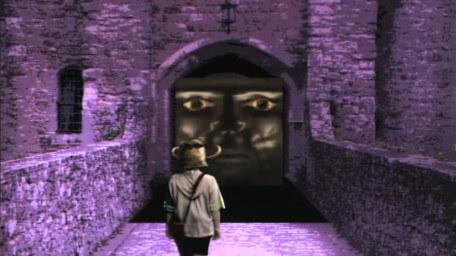 Each of the weeping door areas are derived from Leeds Castle in Kent.
Ah, weariness. Ah, despair. Oh, the bitter pill of self-delusion.