Who from the world of Knightmare has put pen to paper? Several of the cast, it turns out.
---
In 2013, YouTube sensations Dan Howell (Danisnotonfire) and Phil Lester (AmazingPhil) were contestants along with Emma Blackery and Stuart Ashen (Ashens) on the special episode of Knightmare produced for YouTube's Geek Week. While we're inclined to regard Knightmare as a career high for anyone - even if they do send their dungeoneer down a humungous chasm - Dan and Phil have gone from strength to strength, and this month are grazing the top of the bestseller chart with their book The Amazing Book is not On Fire.
Audrey Jenkinson (Gretel/Oracle)
Past Caring, 2004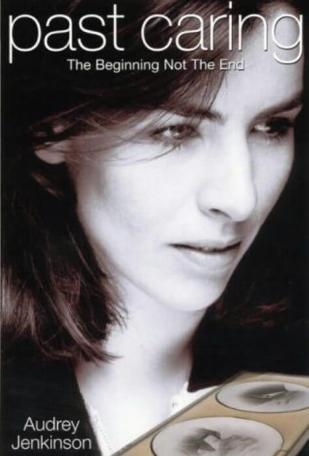 Audrey's year as an excitable dungeon maid (briefly mentioned in the book) belies a harrowing personal life in which she was a carer for both her parents during her 20s. The sense of numbness at the end of this period, when Audrey was literally past caring, brought its own problems. The first self-help book for former carers, it includes accounts of Audrey's experiences, those of other former carers interviewed by Audrey and advice for anyone in the same position, making the overall message one of hope. Past Caring is terrible and wonderful at the same time and is well worth reading. Audrey discusses it in this short video (with an accent quite unlike Gretel's).
Rayner Bourton (Skarkill/Scaramonger)
The Rocky Horror Show: As I Remember It, 2009
Before Knightmare, Rayner was part of the original Rocky Horror cast, playing the title character. His well received book about his experiences ("a wonderful read" - Richard O'Brien) is available in paperback, ebook and audiobook formats. You can hear samples of the latter, read by Rayner himself, on the TimeWarp fansite.
Juliet Bryant (Gwendoline/Aesandre)
The Wrong Way Round Robin, 2013
Ludo The Reassuring Raven, 2013
Ludo And The Leafmaker (not currently on sale)
The Dancing Tree (not currently on sale)
In the 1991 end credits of Knightmare, she was Juliet Henry-Massy. Nowadays she's married with six kids (that's one-and-a-half Knightmare teams), so it's no surprise that she was inspired to write children's books.
Juliet says: 'I have been writing all my life but in the last four years have decided to concentrate on writing children's books, which is a genre I love!'
Juliet is also a talented writer of songs. You can listen to some of her tracks - Winds Of Change, Her Heart, My Blue Heaven and Hold My Hand.
David Rowe (Crew: Illustrator)
David Rowe's Art of Knightmare, 2013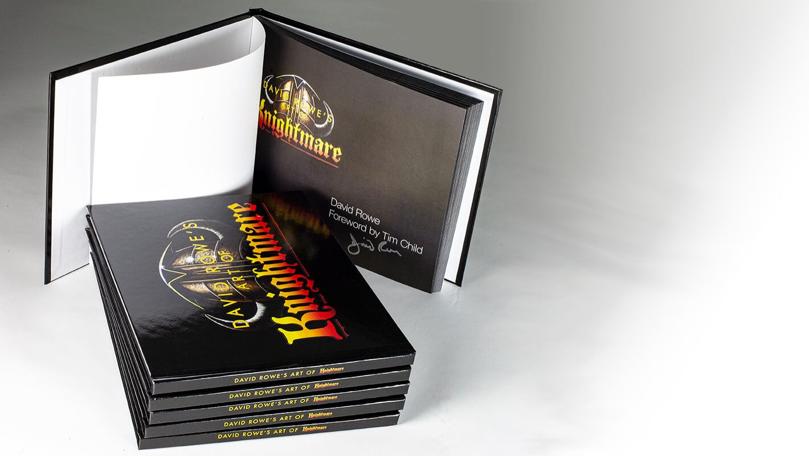 With any luck you've seen our previous articles about this. There's not much more to say except that no Knightmare fan's life can be complete without a copy.
Jessie Cave (Theodora)
Love Sick, 2015
Also a volume of artwork but quite different from David's. A collection of cartoons about people in (and out of) relationships on the quest of life.
Michael Cule (Brother Mace/Fatilla/Doorkis/Gatemaster)
In addition to a fanfiction and The Quest article, Michael was also involved in the writing of the Knightmare Teletext adventures (which we'd love to remember better!).
Going back to books, or indeed going forward, there will be some more additions to the list in the months ahead:
Stuart Ashen (Dungeoneer, Geek Week)
Terrible Old Games You've Probably Never Heard Of, 2015
Crowdfunded (over four times over) on Unbound. No surprise, given Stuart's reliable wit.
While not an actor as such on Knightmare, Stuart dons an acting hat for Ashens And The Quest For The Gamechild and The Proxy.
Isy Suttie (Veruca/Daisy)
The Actual One: How I tried, and failed, to remain twenty-something for ever, 2016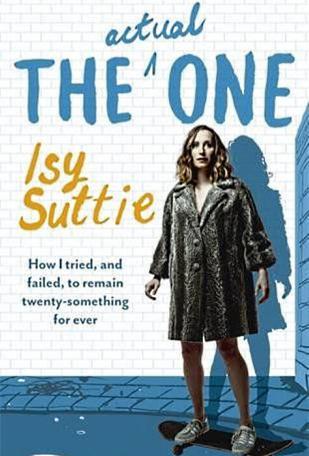 We've saved the best for last. Isy has confirmed on social media that her semi-autobiographical book will refer to Knightmare 'a fair few times'. Get your preorders in now! There's an Actual Book Tour too.