This suspicious tree troll in the Forest of Dun kept predators at bay and helped dungeoneers who were knowledgeable about the natural world.
---
Series | 4, 5
Played by | Clifford Norgate
This suspicious tree troll was a kind of Ent - a guardian of the forest.
It occupied a large oak tree in the Forest of Dun where the Level 1 clues were found.
Dungeoneers or other characters would wake him up when they entered his glen.
Those who walk the path must understand the path they walk.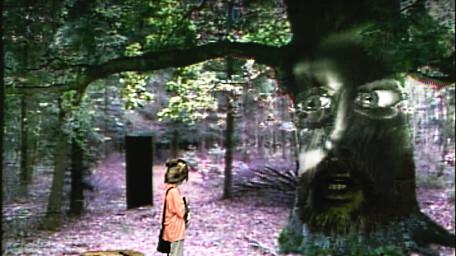 Telling tree friend from foe
Oakley had little time for trespassers. He wards off goblins, assassins and Fatilla the Hun by growling and shouting at them.
He was equally suspicious of humans. He interrogated dungeoneers until they proved themselves 'tree friend' rather than 'tree foe'.
This normally asking involved three questions with some sort of ecology theme to test the players' knowledge of the natural world.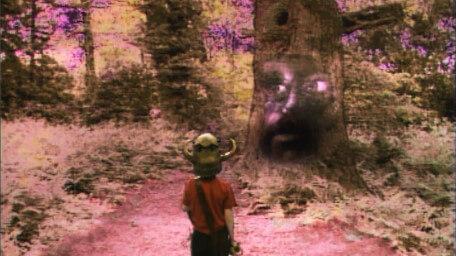 Like other guardians, Oakley offered advice once he was satisfied with the teams' responses. The team would have enough information to choose the correct objects to survive the level.
Oakley made a single appearance in Series 5. His glen was found in Level 2 on this occasion. He provides a password to bypass the Blocker.