Wizards vs Aliens has featured actors from Knightmare and Knightmare Live.
---
If Knightmare's success was proof that children's TV in which teenagers get to cast spells is a good move, further proof has been provided by Wizards vs Aliens, whose second series has just finished on CBBC. So it's only right for the two franchises to have casting connections.
Two-part story The Thirteenth Floor (Series 2 Episodes 9-10) guest-starred Jessie Cave, whom we saw earlier in 2013 as Theodora Snitch in the Geek Week episode of Knightmare and who also knows magic from her appearances as Lavender Brown in the Harry Potter films. Here, Jessie played Alicia Ferguson. The Thirteenth Floor may be of particular interest to fans of Doctor Who and its spin-offs as the story was originally written for The Sarah Jane Adventures.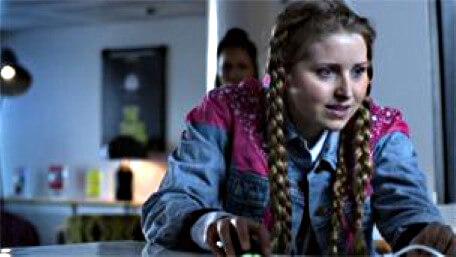 Just as notably for followers of Knightmare ventures, most episodes of Wizards vs Aliens Series 2 have included appearances by Tom Bell (Lord Fear in Knightmare Live) as the alien technician Jathro. A minor character in Series 1, Jathro has been given a more significant role in the second series.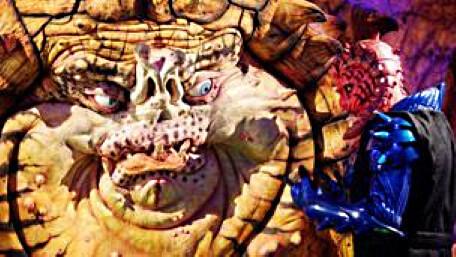 Also appearing in most episodes is the wizard-friendly hobgoblin Randal Moon, played by Dan Starkey, who got to be a Knightmare Live advisor in Edinburgh on 22nd August. His fellow advisor that day was Neve McIntosh and you may know the pair better as Strax and Madam Vastra on Doctor Who.
Did I mention that Brian Blessed's in it as the giant alien king face thing? There's one bit where he speaks without shouting. And you thought Knightmare was extraordinary.