Rainecloud has created a set of funny scenarios out of standard Knightmare dungeon rooms. Enjoy the captions.
---
Captions below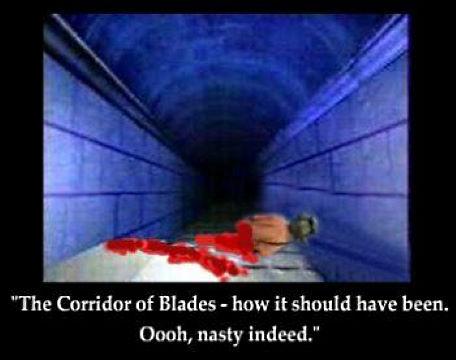 The Corridor of Blades as it should have been. Oooh, nasty indeed.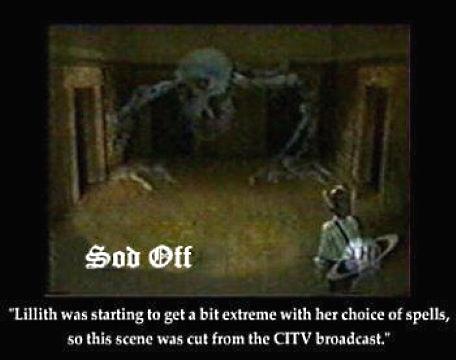 Lillith was starting to get a bit extreme with her choice of spells, so this scene was cut from the ITV broadcast.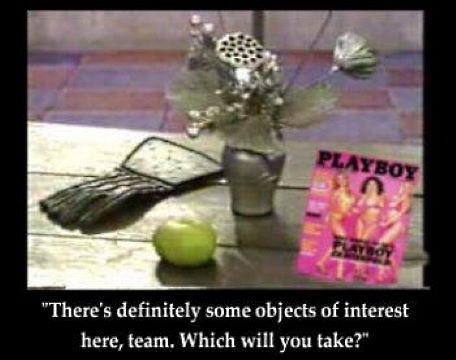 "There's definitely some objects of interest here, team. Which will you take?"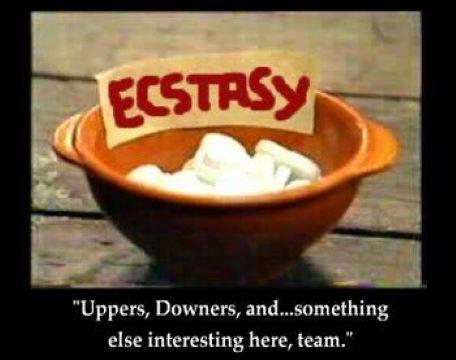 "Uppers, Downers, and ... something else interesting here, team."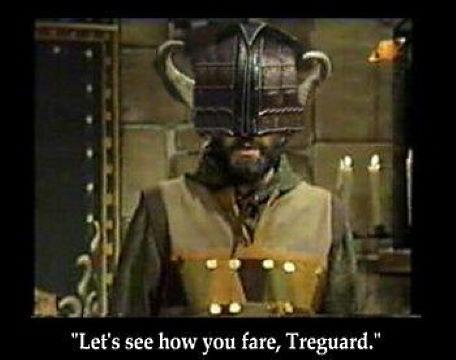 "Let's see how you fare, Treguard."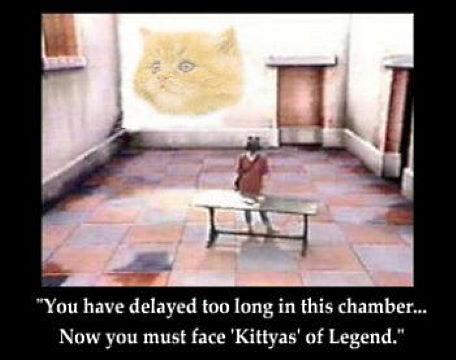 "You have delayed too long in this chamber... Now you must face 'Kittyas' of Legend."