A review of Children's ITV in 1993, particularly the autumn months when Knightmare Series 7 was broadcast.
---
A new dawn for CITV
In late 1992, a single Controller of Children's Programmes was appointed at ITV, replacing the old committee system responsible for scheduling. This was Dawn Airey from Central TV.
She axed the CITV presenters in 1993 (amid rumours of a bust-up with Tommy Boyd) and replaced them with trailers and voiceovers.
More about Dawn Airey's role in the end of Knightmare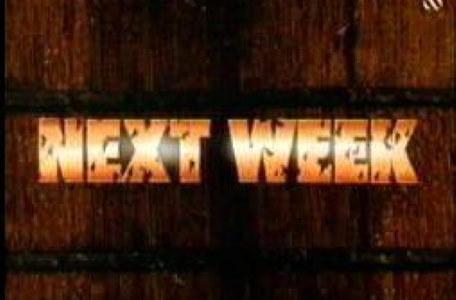 Characters and animation from CITV programmes were adapted for use in continuities, including the Knightmare opening titles.
The voiceovers were delivered by Steven Ryde, who was hired from the Central TV Junior Television Workshop.
The greater game awaits. Let us plunge ourselves into the Knightmare...
DownloadTrailer followed by an introduction to Episode 13 (485.4kB)
In-character trailers: Lord Fear
With no studio guest appearances in the latest round of CITV changes, trailers and continuities for the new series took the form of in-character set pieces.
Lord Fear and Lissard set the tone quite convincingly.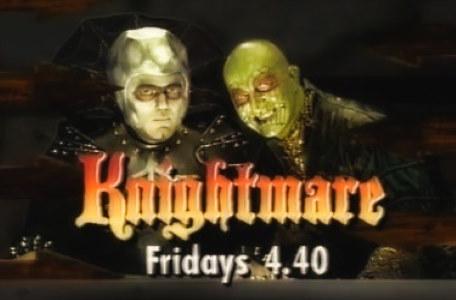 Listen, you lot! I'm a very busy man trying to be a seriously nasty person. I haven't got time...
He gives the time and date of the episode.
Lord Fear: "Until then, beat it!"
Brand awareness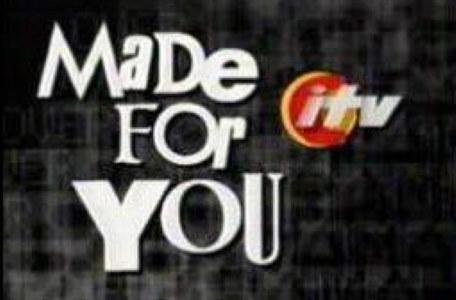 From 1991, there had been an increasing emphasis on programme trailers and cross-pollination between shows for similar age groups.
This gained momentum with the latest changes to the CITV presentation.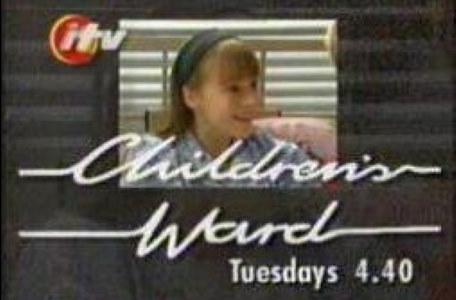 The presentation now always referred to the service as 'CITV' and the branding was upheld by the presence of a CITV logo.
However, 'Children's' was still present in the full logo.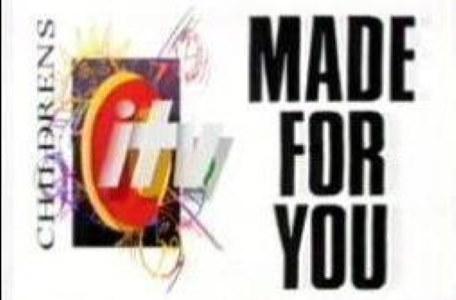 Appear on the next series
The address card appeared after several episodes in the second half of the series, inviting viewers to apply for the next year.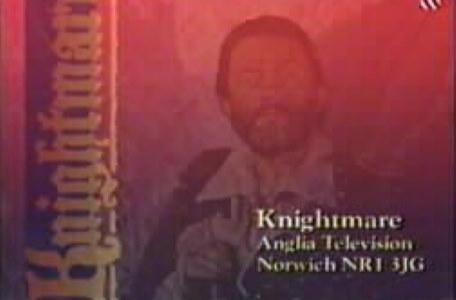 The Dragon's Lair
At the end of Episode 13, there was an advert for the latest Knightmare book, The Dragon's Lair, by Dave Morris.
This was published by Yearling, priced at £2.99.