Seen only once, these monastic ruins marked the ruin of a quest at the metaphorical hands of Lord Fear's Dreadnort.
---
Series | 6
Level | 2
Location | Rievaulx Abbey, North Yorkshire
It was here that the Dreadnort confronted Sumayya (Series 6 Team 2), demanding a password her team hadn't acquired and declaring "journey's end" for the dungeoneer.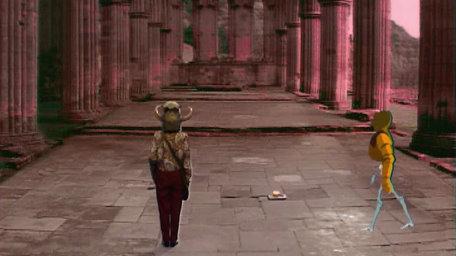 While unnamed in Knightmare, these ruins are in fact the presbytery at Rievaulx Abbey in North Yorkshire.
The stone floor seen on screen was digitally overlaid from Scarborough Castle. The abbey is within walking distance of Helmsley Castle, another Knightmare filming location.
Medieval historian and Knightmare fan Dr Janina Ramirez visited Rievaulx Abbey in one of her documentaries.