BBC Four's repeats of Top of the Pops recently reached 10th September 1987: three days after Knightmare started.
---
As I diverted myself from the 2019 path and watched an episode of TOTP 1987, other connections with Knightmare suggested themselves.
I invite fellow nostalgicians to join me on what I'm overconfidently calling a 'musical adventure' through these connections. Buckle up: it may get tenuous.
Before the performances, we have...
Top of the Pops theme
In 1987 it was The Wizard by Paul Hardcastle. Watchers of Knightmare's first episode would have seen Merlin's name in the closing credits, even though he didn't appear until later. They would also have seen the first quest end on the first level, indicating that Treguard's castle of confusion would be a hard castle indeed.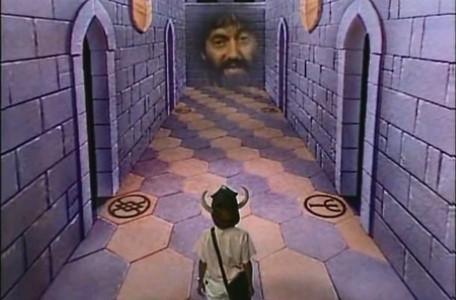 T'Pau - Heart and Soul
A band named after a character first seen in Star Trek episode Amok Time. (Not to be confused with Ah Wok Time, which is when we reflect on aspects of Knightmare Series 6 which haven't aged well.) But there is an indirect connection to Knightmare. A T'Pau album was part of a puzzle in the Crystal Maze gamebook - co-written by Dave Morris, author of the Knightmare books.
Level 42 - It's Over
If any band name makes me think of Knightmare, it's Level 42. (In second place is Mötley Crüe.) This got me wondering: cumulatively, how many levels did we see in each series of Knightmare?
| Series | Level Ones | Level Twos | Level Threes | Total |
| --- | --- | --- | --- | --- |
| Series 1 | 6 | 3 | 1 | 10 |
| Series 2 | 13 | 10 | 3 | 26 |
| Series 3 | 12 | 8 | 3 | 23 |
| Series 4 | 8 | 8 | 4 | 20 |
| Series 5 | 9 | 7 | 2 | 18 |
| Series 6 | 7 | 7 | 3 | 17 |
| Series 7 | 7 | 7 | 4 | 18 |
| Series 8 | 8 | 4 | 4 | 16 |
Therefore the 42nd level seen by watchers was Level One in Series 3 Quest 4.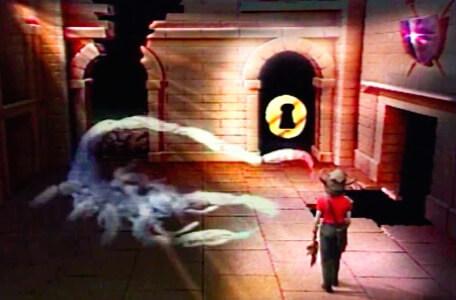 Aren't you glad you stuck with this article? Anyway, Level 42 had a name inspired by The Hitchhiker's Guide to the Galaxy which has its own set of Knightmare connections, chiefly involving the actors Michael Cule, David Learner and Rayner Bourton. More on all that in my Knightmare + Hitchhiker's Guide article.
Edit: Since the writing of this article, the death has been reported of Boon Gould, who was in Level 42 from its earliest days until 1987. All the more reason to appreciate the music he helped to bring us.
W.A.S.P. - Scream Until you Like It
The unhealthy self-conditioning premise of that song title may be why history has forgotten W.A.S.P. The lyrics, though, did evoke Knightmare with lines like "things ain't what they seem" and "I love it when I scare you so", reminding me of an unabashed interview comment by Knightmare creator Tim Child.
We scared an awful lot of children, but it made for great gameplay once they had been scared.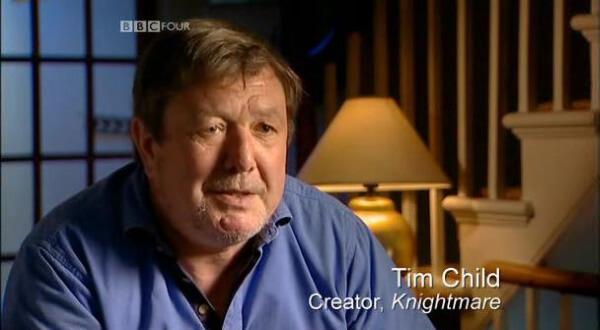 That was in Children's TV on Trial, also on BBC Four. (I ended up making a minor contribution to this documentary when I spoke to a BBC researcher about Pob.)
Wax - Bridge to your Heart
A personal favourite. I first got to know it through a Top of the Pops 2 episode in late 2003 when I was making friends in the Knightmare fan community. I made reference to it in one of my Knightmare fanfics, The Three of Hearts:
Mace had an idea. He took out the playing card, its symbols still radiant. "Perhaps these hearts can build a bridge to your wax."
"What?"
"Just pass me the candles, will you?"
The subtitling of the "Whooooooooooa" from the chorus as "Whoa, whoa, whoa" is a grievous error. Or perhaps someone was thinking of Knightmare calling names.
Jonathan Butler - Lies
A guy sings about being caught up in a web of lies. Or is it "web of flies"? Either way, he got off lightly compared to some of Ariadne's victims.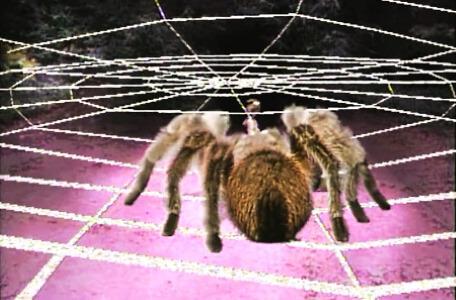 These lyrics may also give us a clue to what happens from the dungeoneer's perspective before Treguard summons them to the antechamber: "Someone calls at the strangest of times, and I swear I hear a man's voice on the other side."
Then it's the Top 10, culminating in...
Rick Astley - Never Gonna Give you Up.
Yes, the greatest pop song of all time (don't @ me, as the millennials say) was in the midst of its reign at Number 1 in the week we got the greatest TV series of all time. When the world re-embraced Rick and his classic in the 21st century, the Knightmare fan community joined in: Billy Hicks parodied the lyrics as Never Gonna Win the Cup ("Never gonna get the Crown...") and there was a recording too.
We end with a video:
U2 - Where the Streets have No Name
Another U2 song is the basis of a Knightmare tribute video by Knightmare/U2 fan Canadanne. It's called 'Knightmare - A Celebration' and it's on YouTube.
Despite their different channels and timeslots, perhaps TOTP 1987 and Knightmare weren't so different. An animated opening; an adult or two breaking the fourth wall; teenagers moving awkwardly around a studio for half an hour, encountering an eclectic series of performers who wanted their gold. If, like me, you have a nostalgic taste for both these series, I hope you continue to enjoy pausing your onward journey and turning back to them.