By chance, Billy Hicks came across the original pilot episode of Knightmare and shares it here in all its detail.
---
A month or so ago, I found the website of Richard Bonehill. It may not sound like a familiar name, but he's a swordsman and actor who's been in many films and TV shows, including Doctor Who and Star Wars.
On his site he has lots of film and TV memorabilia for sale, and when I found it, it included the script for the original Knightmare pilot. Not Dungeon Doom, but the second, 20 minute pilot viewed by the ITV Children's Committee.
Since it was just £20, I eagerly snapped it up, as well as asking him a bit about his work in KM and showing him this site.
DownloadPilot script (3.09MB)
The script
The script arrived. It's fascinating to learn what happened in this pilot, something I've always wondered, and what a KM script was like. Here's some information about it.
It was filmed on the 27th and 28th January 1987, in Studio A. The cast was Hugo Myatt as Treguard, Richard Bonehill as The Monk Monster & C/K Guardian, Mary Miller as Lillith and Guy Standeven as Olgarth.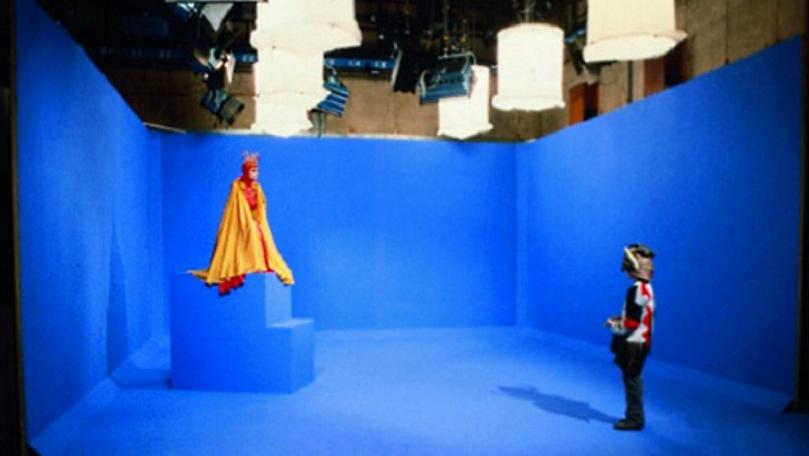 The 'Monk Monster' was basically an early Cedric, and the C/K guardian was Richard dressed in blue, and waving a sword around to give the impression that it's floating.
The contestants are a mixed team of Patrick Goff, Andrew Lloyd, Joe Smith and Elenor Tremain, with Simeon Morris listed as a spare contestant.
Storywise it's quite similar to Series 1, Team 1.
The Snake Room
Clue Room (clue items are the same, but riddles different and harder)
Two bomb rooms
Lillith's lair
Corridor of the Catacombs,
Dark room (which reveals what would have happened had Team 1 taken the magic lamp - light appeared and it turned out to be the wellway room, with C/K guardian in tow)
Monk Monster room (probably same as Cedric's)
Temporal disruption to end the pilot.
"Do not question me"
Few things I found interesting: the script states numerous times that if a team ask Treguard a question, he should say "I am a dungeon master, not an oracle. Do not question me!".
Lines are given for Olgarth and the Monk Monster should the team get 1, 2 or 3 riddles correct, but oddly, not 0. There seems to be no plans should the team actually fail. Maybe they'd have just re-taken it and filmed the scene again.
The Monk Monster's line for a team getting three riddles right is particularly funny, he really sucks up to the dungeoneer calling him wonderful and brilliant, etc. It states that if a team give no answer, then 'Failure' should be said instead of 'Falsehood'.
The introductions
The pilot began with an 'Anglia Presents' frontcap with the model knight. Frontcaps had been dropped by Children's ITV by the time Knightmare started, though I think they continued on general ITV until New Year 1988.
It states the title music should be 'Betrayal' by the band Tangerine Dream.
Treguard's intro:
Welcome, watchers of illusion, to the castle of confusion. They say life's but a game - so welcome to the game where you can lose it - your life, that is. Here in the Dungeon of Deceit, I alone am Master. But those who journey here from your time must master it also to gain a just reward. The first Adventurer is now without, so ENTER STRANGER.
The dungeoneer then appears and goes through the "I seek knighthood" ritual as seen in the first episode.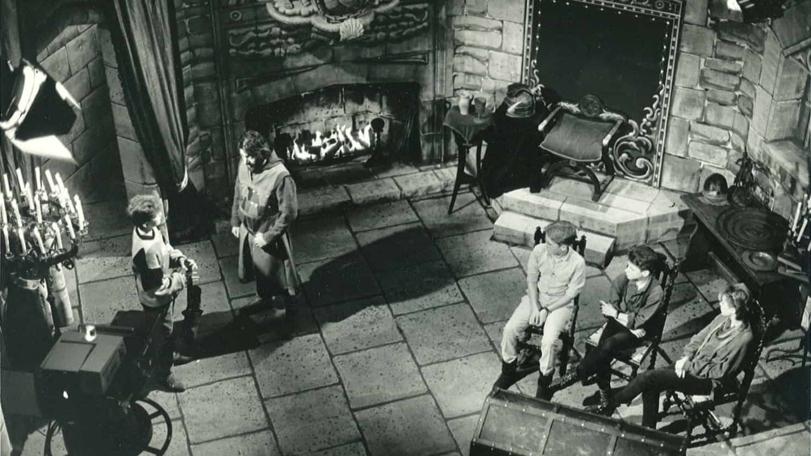 Interestingly, when showing the life force, Treguard says "When it reaches this point you will die". I guess that means the entire life force was shown on screen.
The riddles are very hard indeed - several about King Arthur. It seems Tim was aware of this, as for the Monk Monster's final riddle it notes the possibility of giving a clue.
DownloadPilot script (3.09MB)