The versatile ledge crossing was used for an arachnid or a character encounter. It was expanded in the third series to a three-part set piece along a cliff.
---
This versatile ledge set into a cliff was a straightforward crossing.
It might be used to collect food or for an encounter with a character or a giant spider.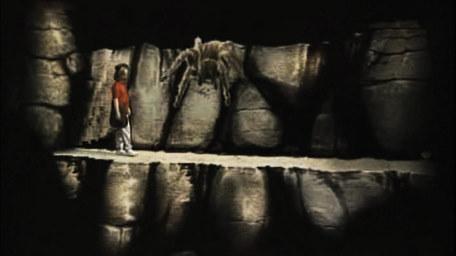 In Series 3, the ledge sometimes formed a three-part sequence - two horizontal crossings plus a corner with an up-screen exit.
Dungeoneers might meet a variety of characters here.
Some were benign encounters with Folly or Motley. Others, including Olaf the Viking or Hordriss the Confuser, were more threatening.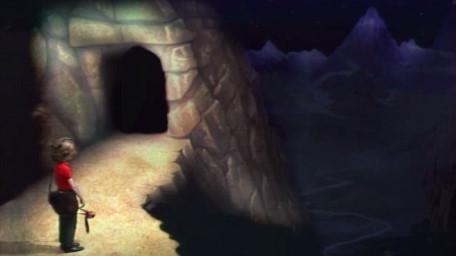 The final element is a cliff-edge with mountains in the distance, which is based on the Troll Room.
Here, dungeoneers might face threats from Mogdred (Series 2) or the Behemoth (Series 3).