Usually a Level 1 challenge, this room contained various hazardous creatures, including a snake and a scorpion.
---
Series | 1, 2, 3
Level | 1
This room was an early test of timing and coordination.
Snake
One hazard was a large snake. Sometimes it would fully appear in the middle of the room.
Alternatively, the snake would enter through the rubble from one of the rear doors.
This caused some panic when teams casually led a dungeoneer into the centre of the room.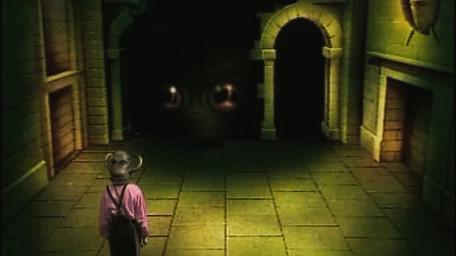 Scorpion
A different hazard was an animated scorpion, which snaps its tail across the width of the room.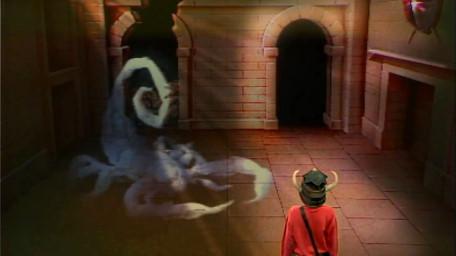 Dungeoneers must run the gauntlet and time their passage with care.
When this puzzle was first introduced, there was enough space to evade the sting.
However, in the third series, an area of floor is broken so dungeoneers must pass through the line of fire to escape.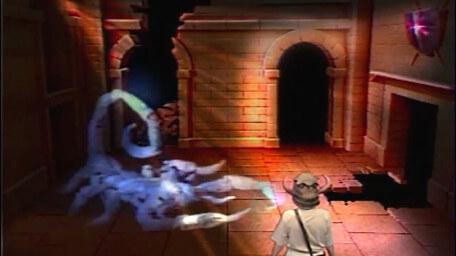 Those who linger longer in this chamber may linger forever.