This green-lit room in Level 1 of Series 4 was the opportunity for each dungeoneer to collect the new Eye Shield.
---
Series | 4
Level | 1
Location | Framlingham Castle, Suffolk
When the Eye Shield was introduced, dungeoneers collected it from a green room in Level 1.
Teams always encountered a character here - usually Hordriss the Confuser or the sorceress, Malice. Occasionally, a crone known as Mistress Goody would be cleaning with a magic broom.
If teams agreed a pact with Hordriss or Malice, such as retrieving an object or performing a task for them, the dungeoneer would be invited to take the Eye Shield.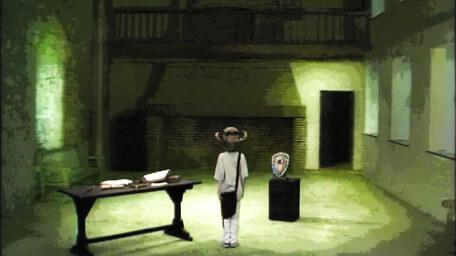 Once the shield is worn, viewers see the first video transition footage of their quest.
This room is formed from the Poorhouse Building at Framlingham Castle, Suffolk. An alternative version of the room with latticed roofing appears in Winteria in Series 5.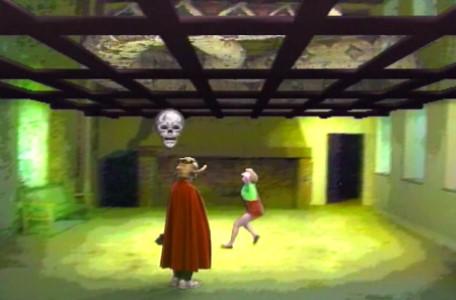 There's a power here, and I'm not at all sure that it's pleasant.