After a nine year gap, Televirtual is to re-format the cult TV adventure game series KNIGHTMARE, which was produced by its parent company, Broadsword TV in the 80s and 90s, and re-create it as a LIVE TV event.
---
We would aim to keep the game very simple and retro-looking
Televirtual founder Tim Child explained: "we have only just reclaimed full ownership of the format, which was jointly owned by ourselves and Anglia (now Granada Media), since 1986. The full rights recently reverted to us, and whereas it was financially impractical to carry the burden of reformatting under shared ownership, that is no longer the case."
The original show involved blindfolding a young player or dungeoneer with a knight's helmet and sending them into a blue walled studio. Chromakey techniques then transposed this into an enthralling hand-drawn dungeon, created by artist David Rowe.
A revived show would stay true to those early principles but with virtual reality and avatar (3D cloning) technology removing the need for any blindfolding or guiding of the studio based adventurer.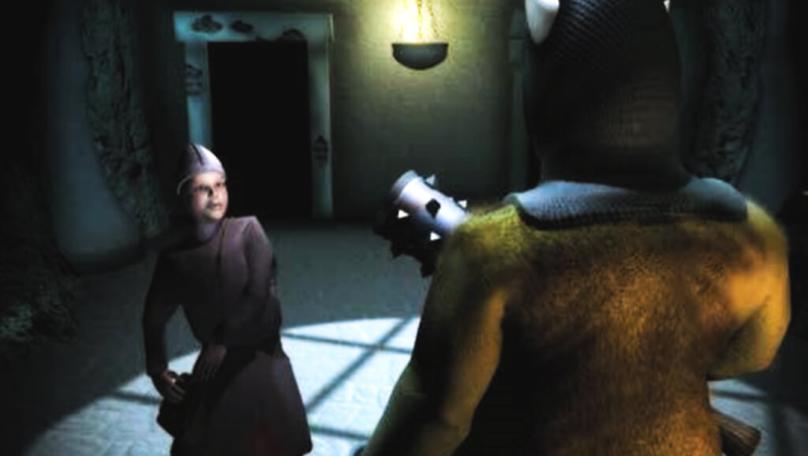 With a growing demand for shows which allow greater audience access and influence, playing Knightmare for live is a challenge in itself.
"We would aim to keep the game very simple and retro-looking," said Tim Child.
Having said that, it won't be any simpler than the original eighties versions when we really didn't have the interactive technology to attempt half the things we tried.
Players in the revived dungeon will be transformed into 3D avatars, and will appear as themselves. They will be able to meet and converse with the similarly animated cast of characters and monsters in the dungeon.
The new Knightmare TV quest is being designed to sit within a longer, live, childrens' programming strand, with the game playing in two, separated 10-12 minute segments.
This will allow polling decisions by the home audience to influence the dungeon-based obstacles and affect the narrative.
Viewers of digital channels would also be able to access some of the multiple viewpoints available from Televirtual's RAP (Real time Animation Pipeline) system.