Children's ITV celebrated its 20th anniversary in January 2003 with a special commemorative programme.
---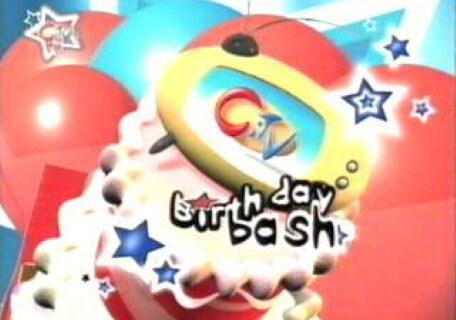 On 3 January 2003, Children's ITV celebrated its 20th anniversary with a special programme featuring former presenters and characters, such as Jeanne Downs, Scally the dog, Roland Rat and Matthew Kelly.
There was a look back at old shows and presentation over its 20-year history.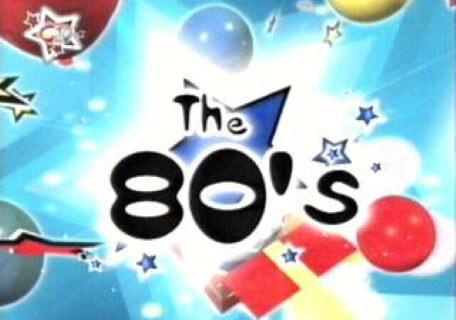 A segment dedicated to the 80s featured the following shows:
Emu's World (1983)
Children's Ward (1989)
Count Duckula (1988)
Press Gang (1989)
Fun House (1989)
Chocky (1984)
On Safari (1983)
Woof! (1989)
T-Bag Strikes Again (1986)
The Moomins (1983)
Knightmare (1987)
Danger Mouse (1983).
The Knightmare clip was around 40 seconds long.
"The coolest show of the 80s"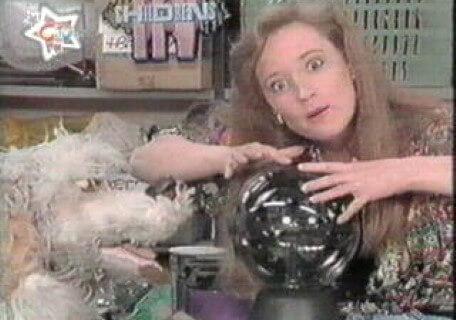 The first shot is Jeanne and Scally introducing Knightmare in 1990, followed by various scenes from the first episode in 1987.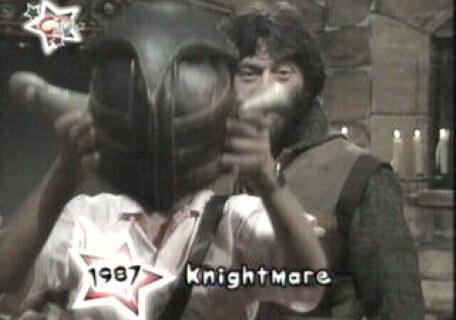 CiTV presenters Michael and Leah comment.
Michael: "Thanks Jeanne and Scally. At last the coolest show of the 80s - Knightmare."
Leah: "Ooh, you got that right! This was so ahead of its time - a brave young adventurer takes on deadly games and creatures."
Michael: "Just stay away from those wall monsters! But stick to Treguard - he'll look after you."