Includes viewer letters and details of the latest Knightmare book, board game and computer game.
---
The fifth series of Knightmare is scheduled for transmission every Friday at 4.30 from 6th September to 20th December. Video-setters, beware! On 4th and 11th October there's a touch of rugby in the air and transmission is at 4.40 on those two days.
Good wishes from all the chaps at Le Chevalier du Labyrinthe, the French version of Knightmare which already has a massive following. Not far behind is the Spanish version, El Rescate del Talisman, and we'll be featuring both programmes in future issues of TQ.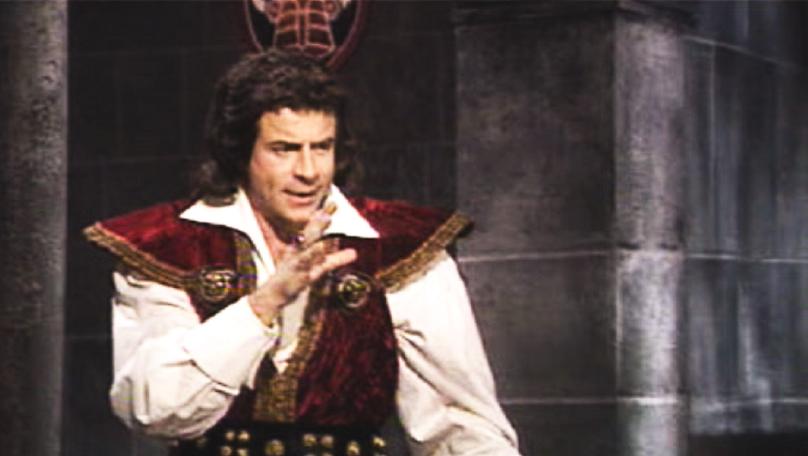 Letters
Dear Knightmare,
I enjoy watching Knightmare every Friday, but Bruce Forsyth's Generation Game is another of my favourite programmes. It's shown on the same day and my parents only allow me to watch one of them. Please could you fix it so that Knightmare is shown at the same time, but on a different day.
Howard Varney, Macclesfield
I know which I'd choose, Howard. Programme planning is out of our hands, I'm afraid, but aren't fix-its the province of Jimmy Saville...? - Ed.
Dear Knightmare,
Thank you for the great time I had when I took part in Knightmare. I was sad when it was all over! We all can't wait for the series to start to see if anyone gets the better of Skarkill the Goblin Master and for the first Knightmare Adventurers Club newsletter.
Daniel Hall (Team Captain), Gillingham
Thank you, Daniel! You'll just have to wait and see whether Skarkill gets his comeuppance - Ed.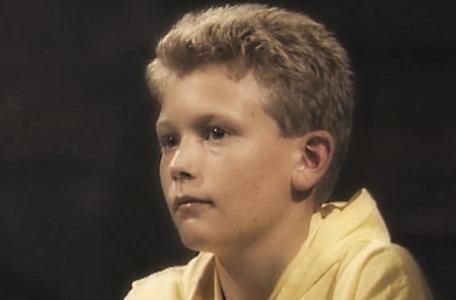 Dear Knightmare,
In the 1989 series I remember an evil threat to dungeoneers called Morghanna, yet in 1990 she was never there and neither were Velda or the Automaton. These were some of my favourite characters and I was disappointed not to see them.
Paul Mcintosh, Newcastle-upon-Tyne
You may not have seen the last of them, Paul. You can never be sure of anything in the dungeon... - Ed.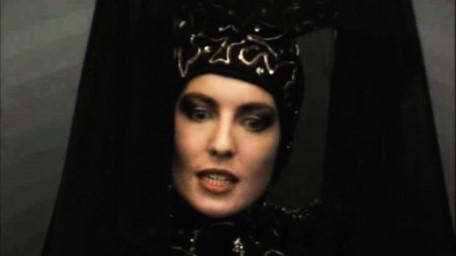 Dear Knightmare,
Myself and companions would love to come and see how Knightmare is filmed and meet you. We would also like to play Knightmare and be on television.
Lisa, Louise, Tara, Paula and Christopher, Newark
We're hoping one of the Club's future prizes will be the opportunity to watch the programme being recorded. Watch this space! - Ed.
Book
The Sorcerer's Isle is now available in all good bookshops at £2.99, together with the first three books - Knightmare, The Labyrinths of Fear, and Fortress of Assassins. If it's not available in your local bookshop then speak politely but firmly to the manager, subtly pointing out his oversight...
This fourth book in the Knightmare series is the work of Dave Morris, and there'll be an article by Dave especially commissioned for TQ in the next issue.
Stars
There's a chance to meet Knightmare stars at the Penshurst Place Weald of Kent Craft Show, Tonbridge, Kent (nearest BR station: Tonbridge) between 20th and 22nd September, but don't worry if you've missed it. There will be other opportunities!
Hugo "Treguard" Myatt stars as Lottabaloney in Pinocchio this Christmas at the City Varieties in Leeds. Dates: 19th December -18th January. Tickets: £5 - £7. Reductions for children/OAPs. But enter our competition on the back page of TQ and you could see it free!
Hugo "Treguard" Myatt and David "Pickle" Learner will be walking for the WWF on Sunday 6th October at Whipsnade Wild Animal Park, Dunstable. Actually, they'll be standing around signing autographs, but everyone else will be walking their socks off in aid of the WWF Species in Danger Campaign. All support welcome!
Games
Coming soon: Knightmare - The Board Game, and Knightmare - The Computer Game. We're still awaiting launch dates, so watch this space!
The computer game is the brainchild of Tony Crowther of Captive fame, and he modestly describes the game as "brilliant". Cheers, Tony!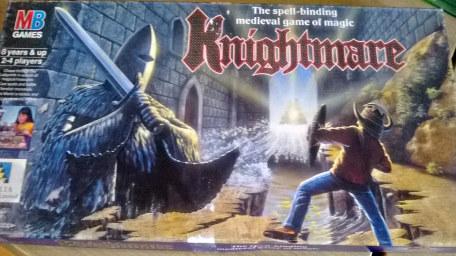 Freebies
Want a Knightmare mug absolutely free? All you have to do is get a friend to join the club, quoting your membership number and when we've received your friend's membership subscription, we'll send you a Knightmare mug! (Maximum one free mug per member.)
You can write to us with your news, views and comments whenever you want to. There's a copy of "The Sorcerer's Isle" for every letter we publish.
DownloadFull issue 1 (2.56MB)