Sylvester Hands recounts a few selections from his latest cookery book, 'Sly's sickly succulents'.
---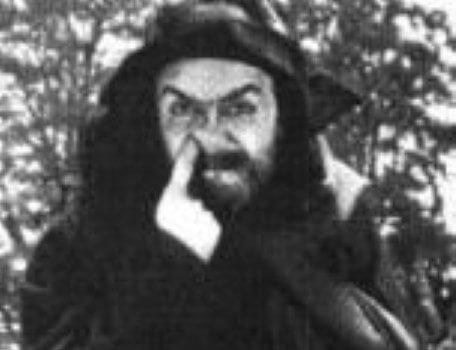 The book can be obtained from Ah Wok's stall in Grimdale for the minimal price of three dungeon dollars.
Alternatively if you happen to be feeling really strange you might wish to approach the man himself (if you can stand the smell!) in which case the fee will almost certainly approximate to a pint of ale.
The Quest can not be responsible for any effects of actually eating these 'delicacies', but judging from the state of Sly's health the nutritional content is probably not high!
Sly's Sardine and Snail Crumble
Sixty six snails [sardines?]
some old bits of bread
thirty seven huge snails
three pints of Old West Country ale
Place all the ingredients in a copper pan and cook for a short time in a huge oven. Ale will help all the flavours mingle!
Pickled Tadpoles
Two hundred and twenty seven tadpoles
forty four pints of good vinegar
two kegs of Old Suffolk ale (one to sit on, the other to drink)
Shove the tadpoles into a large glass jar and fill it to the top with the vinegar. Leave for seven months, then swallow, and for every mouthful of tadpole you need at least eight of the ale.
Wart & Bogie Bangers
One deaded little pigeon
a pocket full of pimples
one ready made pie.
Scrape out the pie filling and give it to the birds, shove in the little pigeon and the pimples, always use your own pimples with this recipe. Allow to sit in the blazing hot sun for five hours then eat. Oh I nearly forgot, this dish is best served with Old London Ale.
Lubberly Lemon Lizard
One lemon
one lizard (not to be confused with Lissard)
thirty seven tablespoons of Old Norfolk ale.
Place the lemon on top of the lizard and leave it in a leather knapsack for three months to mature. Eat slowly and drink very quickly, after this nice light meal you should at once go to sleep.
'The Quest' is published by Broadsword Television. Broadsword are the producers of 'Knightmare' for Anglia Television and Children's ITV.
DownloadFull issue 2 (2.9MB)