Knightmare is among the children's TV series covered in the latest issue of TV Years magazine.
---
For those of you not in the know there has been an extra special treat on the shelves of some newsagents this month.
No, not the transcript of Boris Johnson's interview in the Metro nor the scantily clad photo barrages of hunks and beauties from Love Island. I am instead referring to issue #4 of the highly enjoyable TV Years magazine from the makers of TV Choice.
Previous issues have covered the '90s, the '80s and a Christmas special so far omitting Knightmare's time 'in office' and one of its iffier series endings! All that changed thankfully for the better with this one covering Classic Children's Television.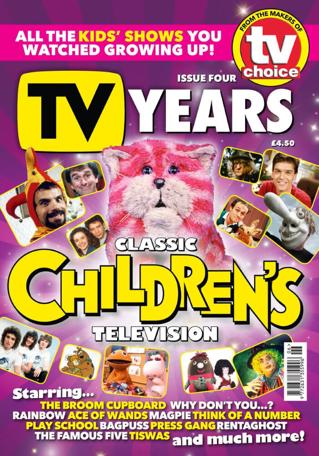 Amongst the pages are articles of varying depth on a grand variety of brilliant television. Dick & Dom in Da Bungalow is there (reminding us of said bungalow's Knightmare connection in 2004) as well as a feature on Press Gang referencing the arrival of Owen, Smirkenorff or even Bhal-Shebah (one episode is called At Last A Dragon)! Motormouth is there also to restore the cross-channel Saturday morning balance.
Disappointingly for us, Knightmare itself isn't given a dedicated article here (though perhaps TV Years was merely deferring to a certain rather comprehensive Knightmare website). But the Greater Game is by no means forgotten amongst the popular and the obscure. There are two definitive mentions.
1. In the 50 Greatest Children's TV Moments article. Knightmare is at #39, between #40's Worzel Gummidge title sequence (of Jon Pertwee, a.k.a. this author's favourite Doctor Who falling over in a random direction) and #38's displacement of water theory offered up by Fingerbobs. (A Lord Fear moment from Knightmare Series 6 could teach them that SPLASHing about isn't quite so humble as it may initially sound!) Knightmare's moment of glory, as recorded in this countdown, is the first winning quest's victory and the much welcome spellcasting of HEROES for Mark and company. Perhaps you too remember that Monday teatime in Autumn '88 when we learned that Knightmare was winnable.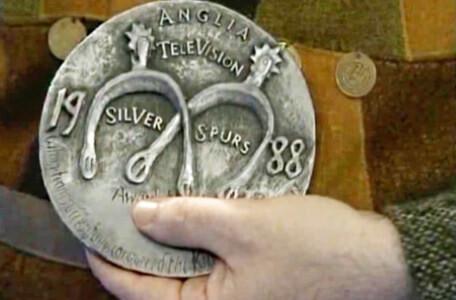 Further on, at #4 to be precise, we're treated to a pre-Knightmare photo of John Woodnutt (Merlin, Mogdred) as the chilling Thin Man in Look and Read adventure The Boy from Space.
2. In the year by year section, Knightmare is leftly... sorry, rightly... noted under 1987, with a photo of Treguard and the Helmet of Justice to boot. It shows Hugo Myatt looking like a slightly more kempt version of Emmerdale's Zak Dingle (a comparison sometimes made on social media) than usual for this time of the show. Bringing things full circle, Hugo seems to be giving a hand gesture that then-future Doctor Who Peter Capaldi (the millennial version of Pertwee in my opinion) later adopted! The photo is side by side with one of Elizabeth Estensen's T-Bag no less. Whether you were a CITV kid, or a CBBC kid who made an exception for Knightmare, this section in particular packs in a host of childhood memories.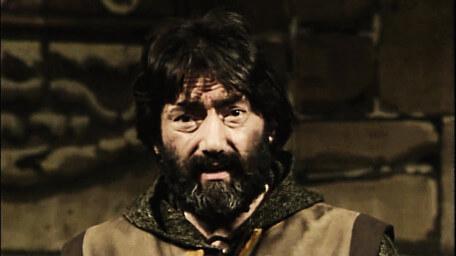 The magazine is priced at a very reasonable £4.50 and it is very rewarding reading indeed. If you can't find it on the high street, seek it out online: greatmagazines.co.uk is one place currently selling it.
It's refreshing that Knightmare still stands tall amongst a whole host of so many favourites, so long since it officially ended on terrestrial TV 25 years ago this November. In tribute I am gifting you all with a mysterious set of marshmallow looking substances in a glass jar labelled BUYME. They were found in Mellisandre's sock drawer: rumour has it she's hoping to win Dunshelm's Got Talent with her sock puppet show and launch a crossover with Sooty.