January
8th January 2017: Knightmare Winners Interviewed
Winning contestants from Series 2 and Series 8 of Knightmare were interviewed by Vice about their time on the show.
Jason Karl (formerly Julian Smith; Team 10 of Series 2 dungeoneer) and Oliver Hilton (Team 6 of Series 8 advisor) shared their thoughts and experiences with Ben Oliver for the article, from 'How exactly were you picked?' to 'What kind of mark did the show leave on you?'
Meeting the Winners of 'Knightmare', the 'Dark Souls' of Children's TV
We almost ruined the entire thing before it even began. We were playing in the hotel garden and they called us in for dinner and I ran face first into this plate glass window. I broke my nose. And breaking things became a running theme.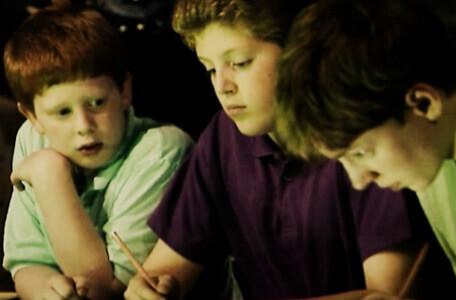 There was, apparently, the slightest touch of blue in my trousers. So I ended up wearing a horrific, adult-sized pair of red trousers from the costume department at Anglia Television for the entire dungeon run.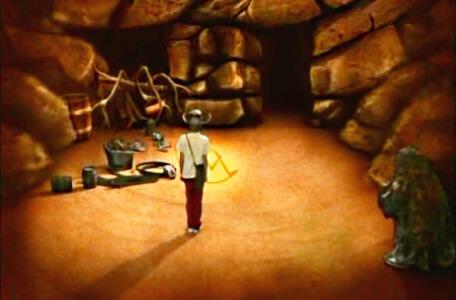 14th January 2017: Knightmare on Radio Wey
Yes Wey! Knightmare got talked about on the radio.
On 8th January 2017, Matt Richings was the guest on Behind the Voice, a Radio Wey show hosted by Robin Whitbread. Matt talked about the most significant things in his life, including joining the Knightmare fan community in the early noughties. Matt gave a brief description of Knightmare and referred to this website.
Matt's contributions and company have been enjoyed by many in the Knightmare.com community. Among various projects, he helped to film our Knightmare Convention in 2014. Adapting his name to a prominent Knightmare surname, he posts on our forum as Myatt.
Knightmare has been mentioned on several radio stations over the years, such as Radio X, BBC Radio Norfolk and Absolute Radio. DJs who have expressed a liking for Knightmare include Iain Lee, Dave Berry, Josh Widdicombe and Tommy Boyd, who famously introduced Knightmare Series 5 and 6 on CITV.
You can hear Matt's own show, Pick 'n' Mix, every Saturday from 12pm on Radio Wey.
February
21st February 2017: Hugo Myatt convention appearances
You can meet Hugo Myatt (Treguard) at two conventions in the next three months. Hugo will be appearing at Em-Con's Burton Comic Con this weekend (26th February 2017). Find out more on the Burton Comic Con website.
Hugo will be also appearing at Folkestone Film, TV and Comic Con 2017 on 7th May 2017. To book, try spellcasting TICKETS. If that doesn't work, try the Planet Folkestone website.
If you're planning on attending either of the cons, we hope you enjoy meeting Hugo. And if you find yourself staring, be warned that you may get the 'Treguard stare' back...
March
11th March 2017: In memory of David Cooper
David Cooper, a great supporter of Knightmare at ITV, passed away this week. This sad, unexpected news was broken by Matt Bowen, CITV's Head of Scheduling. David was 33.
While we didn't know David personally, his enthusiasm for Knightmare gives us much to be thankful for. He worked tirelessly to bring viewers the nostalgic feast that was the CITV Old Skool Weekend in 2013, personally choosing the two Knightmare episodes. Knowing that a winning quest would go down well, he picked Series 7 Episodes 14 and 15, in which Barry's team won the Shield.
When Knightmare repeats returned to Challenge later that same year, David helped to wave the flag via several tweets, including: 'Sorry to plug the opposition as it were, but don't forget that it's #Frightday over on @ChallengeTV Knightmare is on tonight, I can't wait!'
David's work as a Schedule Coordinator encompassed CITV, ITV2 and ITVBe as part of an award winning team. A lover of puzzles, he blogged as The Wandering Puzzler.
Our condolences to David's family, friends and colleagues.
26th March 2017: Hugo Myatt in The Shadow of Bigfoot
Hugo Myatt (Treguard) stars in a new independent British horror film about a quest to find Bigfoot.
You can find more details, including the official trailer and an Amazon link to rent or buy The Shadow of Bigfoot, on the Britflicks website.
April
13th April 2017: Knightmare Live: The Next Quests
Knightmare Live will be Brierley Hill Civic Hall this weekend.
Ahead of the Knightmare Live show on Saturday 15th April 2017, Paul Flannery (Treguard) was interviewed for Stourbridge News and related newspapers.
Paul was also a guest on Black Country Radio, talking more about Knightmare Live.
Knightmare Live, now in its fourth year, also has shows coming up in London and Exeter. For more details, point your eyeshield at the Knightmare Live website.
May
2nd May 2017: Coaching for Geeks
Knightmare Live's Paul Flannery was interviewed for the Coaching for Geeks podcast. Paul discusses his creation of Knightmare Live with Robin Bates in the podcast along with some of his other deeds. These include Brighton's Bewilder Box escape room and Paul's own MMORPG Show.
July
26th July 2017: Knightmare Live in Edinburgh
Knightmare Live returns to the Edinburgh Fringe this August 2017. You can see it at Underbelly on Sunday 6th, Sunday 13th and Monday 21st.
Going strong since 2013, Knightmare Live has been chosen by the Daily Express as an 'unmissable comedy tip' for this year's Fringe.
August
26th August 2017: John Woodnutt in The Bill
John Woodnutt, known and loved among Knightmare fans as Merlin and Mogdred, had a guest role in an episode of The Bill from its very first series. The episode, Burning the Books, was first broadcast in 1985. John played a bank manager.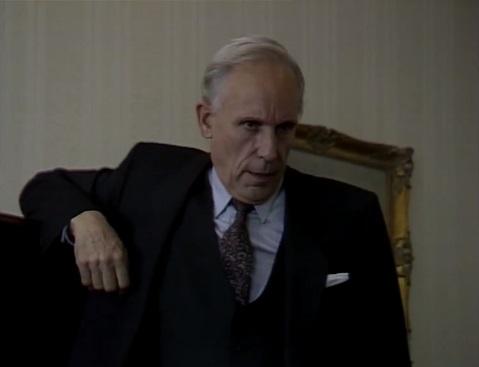 Like the Knightmare character he would play two years later, he gave out a clue to a visitor who came to his chamber bearing a key. Unlike Merlin, he felt no need to talk to the key. John appeared in The Bill again in the 1990s, along with a host of other Knightmare actors.
September
20th September 2017: Knightmare and The Chase
Knightmare contestant Rea Pearson has appeared on The Chase. When Rea appeared on Knightmare in 1991, as an advisor and team captain of Series 5 Team 5, she was known as Andrea Barber. With her sister Jenna as dungeoneer, the team fell foul of a causeway on Level 1. Find out more about their quest here.
26 years later, on another ITV gameshow, did Rea fare any better? One of Knightmare.com's own watchers, Robin Barlow, tells all:
You could argue a Knightmare episode is also one big chase, albeit from Mogdred or Lord Fear, and you may well be right. Rea had to face the Dark Destroyer, Shaun Wallace, but before that had to slightly fend off Bradley's humorous advances after revealing her career dreams.
Appropriately, her questions on the cash builder involved a team and the word dismissal, and finished up with an impressive £7,000 to be chased for. But she forsook a temptation of £54,000 and plumped instead the lower offer of £2,000, perhaps trying to rejoin her team's path of defence from 1991 after all.
Amongst these she encountered a children's TV question but sadly got it wrong, along with three other questions. In her defence, it was before her era and not ITV knowledge that was being tested.
Thank you to Pjmlfc05 on the Knightmare.com forum for bringing us news of Rea's ITV return.
October
2nd October 2017: Hugo Myatt at WynterCon
Hugo Myatt, Treguard himself, will be appearing at WynterCon in Eastbourne this weekend (7-8 October). See the WynterCon website for more information. There's also a video message from Hugo on the WynterCon Facebook page.
If you're lucky enough to meet Hugo Myatt, let us know how it goes!
November
16th November 2017: Knightmare Live in 2018
Knightmare Live has four 2018 shows lined up so far.
17th February: Leicester
Sue Townsend Theatre (Leicester Comedy Festival)
8th March: Brierley Hill
Brierley Hill Civic Hall
22-25 March (exact day TBC): North Wales
Hafan y Holiday Park: Camp SFW (Sci-Fi Weekender)
Also a chance to meet Mark Cordory, creator of Knightmare dragon Smirkenorff
25th-29th May (exact day TBC): Birmingham
Hilton Birmingham Metropole (ConFuzzled 2018, sponsor only event)
December
1st December 2017: Joanne Heywood: The Range and Stage
We spotted a familiar face in a Christmas advert. Released in early November, in that magical period between Halloween and Pancake Day, the Christmas advert from The Range features Joanne Heywood. She's best known to Knightmare fans as Stiletta from Series 8 (1994).
Joanne is staying in the festive spirit with a role in panto. She's in Snow White and the Seven Dwarfs at Theatre Severn in Shrewsbury from 29th November to 7th January. Thank you to Richard Lowe for letting us know.